Function Room Conflict Message
Function Room Conflict Message
When you are blocking function space, or perhaps copying a past booking to a new set of future dates, it is important to check your Function Space Availability prior to creating the new booking. When a function room is booked and in use by another group in STS, you may see the below example message in the Functions/Catering tab of your booking.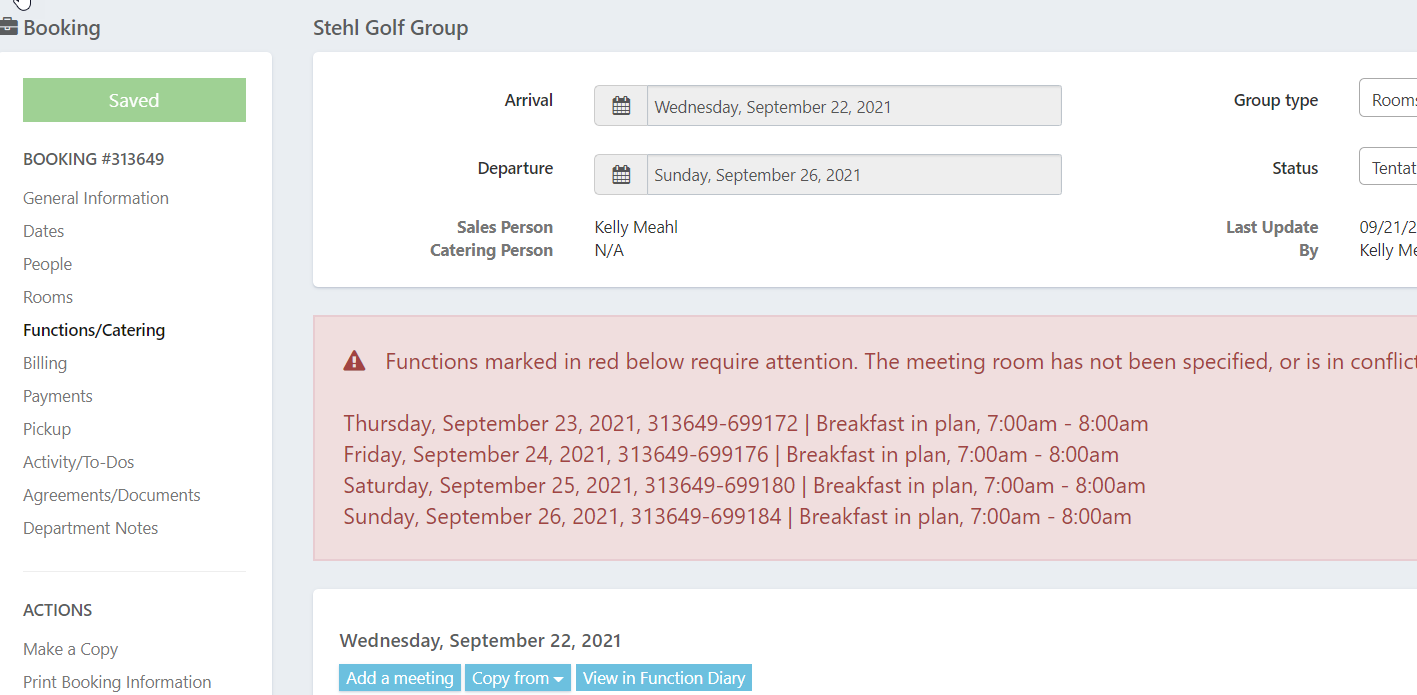 If you see this message, then you will also see the functions in the agenda in red, without a room blocked for the event. To remove the message, each function will need an assignment to a function room.
Use the Function Diary to view the date and availability in question, and either update the group event blocked in the space you need, to clear the room for the new booking, or change the room assignment to a new space for the current booking with the error.
As each room is assigned, the function will remove itself from the list, and the error will clear in full once all events are blocked in available spaces.
---
---